{Home}
| | |
| --- | --- |
| Photos | |
---
In September of 2001 I bought myself a digital camera, a Canon ELPH S110. Ostensibly with my "tax refund" cheque. It's a neat little techno-toy, a little like my Palmy. The plan is to try to update this page with photos from events in my life.
In 2002 I took my S110 to a beach party and apparently got some sand in it -- it died. Now I have a S200.
(Most recent images first)
Note that I'm also posting photos on flickr:
---
Click on the links below to view the slideshows. Use the links to navigate within them. Clicking on a picture advances to the next one (or hit the spacebar or 'N'. Hitting 'P' goes to the previous image).
---

Road Trip '04
In July 2004 I drove with a friend across the USA. Yes, this slideshow is way overdue!.
---

New Zealand '06 - North Island

South Island
In February and March 2006 I visited home with Kathy for my friend Sian's wedding.
---

Thailand
I went to Thailand for two weeks in November 2005 to celebrate Xuan's birthday.
---

Hearst Castle
We visited Hearst Castle over the long Memorial Day weekend.
---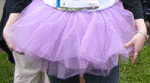 Bay to Breakers '05
7.25 miles of public nudity.
---
Mary's Graduation Party
In May '05 we went to a party to celebrate Mary's graduation.
---

Coachella
In April '05 we attended the Coachella Music Festival to see the Cocteau Twins play (not!).
---

Fort Bragg/Glass Beach
In April '05 Kathy and I visited Fort Bragg and Glass Beach.
---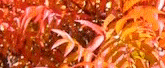 Autumn Leaves
This autumn seemed particularly pretty.
---

Event Tickets
Nov 22nd '04. I scanned the event tickets I've been keeping since '98.
---

AbFabCab '04
Oct 9th '04. Amy organised a big wine tasting party in Santa Cruz to celebrate the birthdays of all the Libra's in our extended circle of friends. I took a disposable camera along.
---

Bay to Breakers '04
May 16th '04. The annual big giant seven mile mobile semi-naked party!
---

New Zealand '04 - North Island

South Island
In January and February 2004 I visited home for my sister Debra's 40th birthday. I arrived in Auckland and drove a rental car down the North Island to Wellington for the birthday party. Then I spent 3 weeks in the South Island.


New Zealand '03
I also finally got around to doing a slideshow of my previous trip.
---

Breast Cancer 3-Day Walk
On the 9th of November '03 Debby and her friend Brenda finished the 60 mile Breast Cancer 3-Day Walk (and helped raise lots of money for cancer research). Kelly and Dave and I joined Laurie in San Francisco to see them cross the finish line in Golden Gate Park.
---

Berkeley Kite Festival
The weekend I revisited Oakland (see below) I also carried on North and went to the Berkeley Kite Festival.
---

The Oakland Paramount
One Friday in July '03 my friend Terry suggested we see the classic movie "Charade" at the Paramount Theatre in Oakland. It's a lovely old-style Art Deco building. Oakland has a number of Art Deco building because, unlike San Francisco, it hasn't had any major earthquakes. We went late in the evening and I didn't get a chance to see a lot, so I went back that weekend.
---

Visiting Tom and Patty and Ripley!
The week of the 4th of July 2003 I went on a short business trip to Des Moines IO. I took the opportunity to continue on and visit my friends Tom and Patty and their dog Ripley in Williamstown MA.
---

Kelly and Dave's Wedding
On a very warm June 27th 2003 my friends Kelly and Dave got married. They're a lovely couple and it was a beautiful outdoor ceremony at the Triton Museum of Art in Santa Clara. Complete with dancing butterflies.
---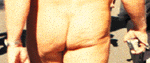 Bay to Breakers
On Sunday May 18 2003 I walked the Bay to Breakers, an annual fun run from one side of SF to the other. In 2002, my first year, it had rained like the end of the world so this year I took a disposable camera. I got a photo CD when I had it developed but the scans are pretty bad.
---

European Vacation
In April/May of 2003 I had a two week vacation in Europe. I arrived in Frankfurt where my friends Nick and Lucy live. My friend Sian flew in from London and the next day she and I flew to Venice for a few days. She went home and I joined Nick and Lucy in Rome for a few more days. Some of the hundreds of photos I took.
---

Ciao Bella for Debby's birthday
On October 12th 2002 a bunch of friends went to Ciao Bella, an Italian restaurant in Ben Lomond, to celebrate Debby's birthday.
---

Visiting wee Julia
On September 26th 2002 my friends Geoffrey and Debs had a little girl, Julia, a couple of weekends later I drove up to SF to visit.